Come join us in the Main Dining Room for our three course home baked breakfast!
It's included with your reservation. It's something you would not want to miss…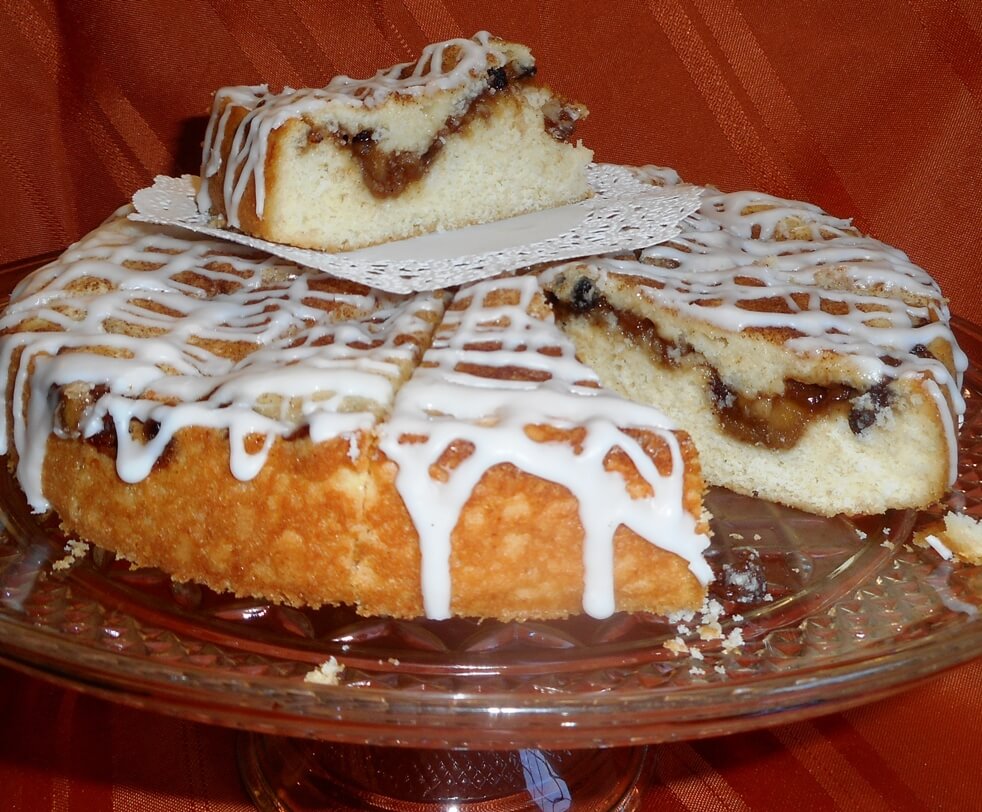 We serve homemade goods baked fresh everyday.
Our ever changing menu provides a mouth watering selection, hot out of the oven, by using the local bounty or what is the freshest in season.
On the side board we have a variety of chilled juices and assorted yogurt flavors. If you prefer there are also hot and cold cereal choices.
Your fruit served may be baked apples with whipped cream or fresh cut melon with sliced strawberries.
The main entree may be our four cheese quiche or baked French toast custard (which had rave reviews on TripAdvisor):
It's a "Chef's Choice" for a new daily menu! There will be no repeats even for our guests who stay a week!
Round out your dining with fresh brewed coffees, teas, hot chocolates and herbal teas.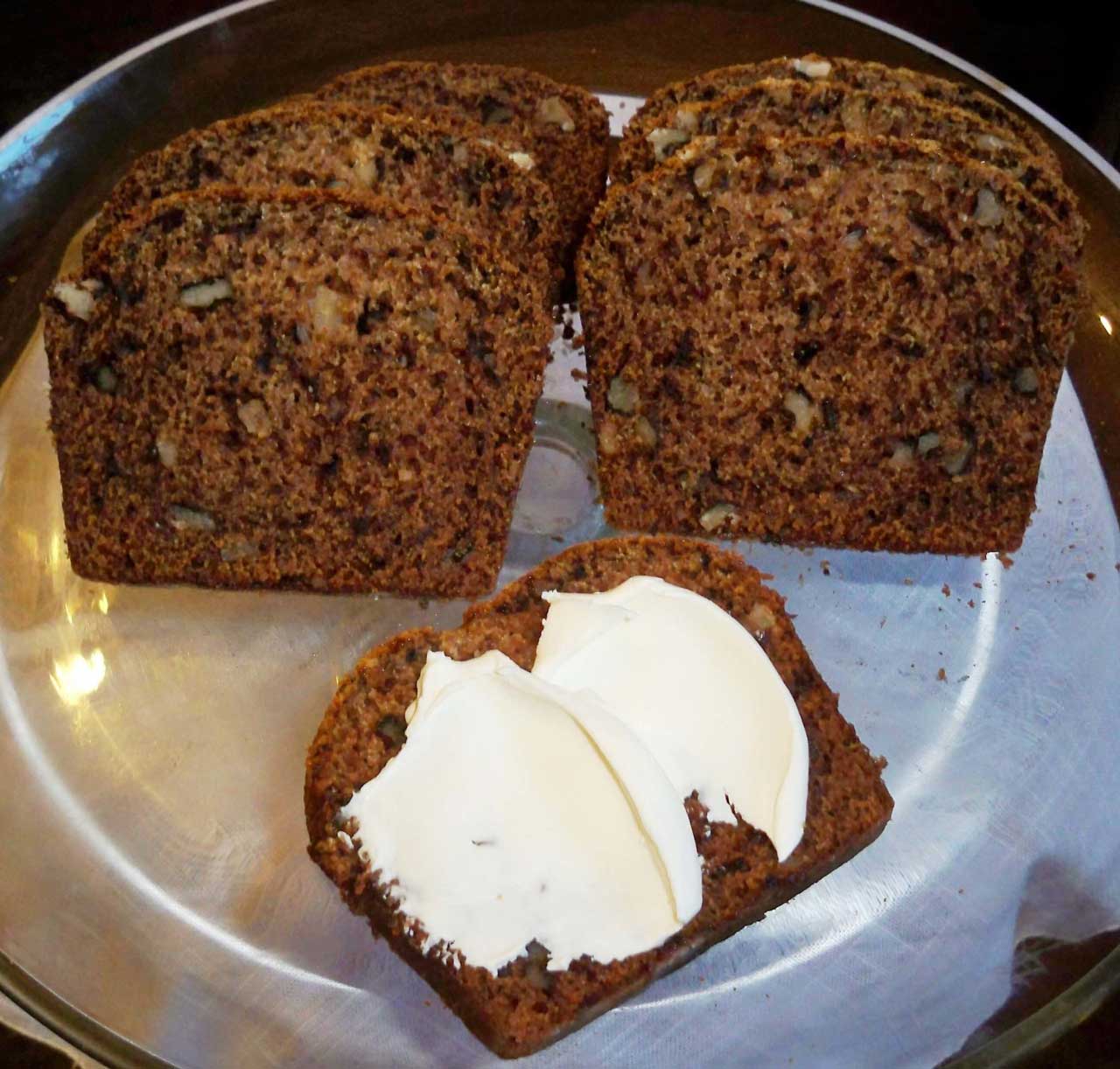 The kettle is always put on before our breakfast service for the early-birds. Come take a hot "cuppa java" to savor while you watch the weather report to plan your daily activities. Relax on the porch and watch the world wake-up gently.
For those on a tight business schedule or have a plane to catch, just let us know ahead of time as we offer a bagged Power Breakfast To Go!
Just pour yourself a hot cup to go and your breakfast is packed in an insulated bag and ready to travel! (no extra charge) The bag is yours to keep.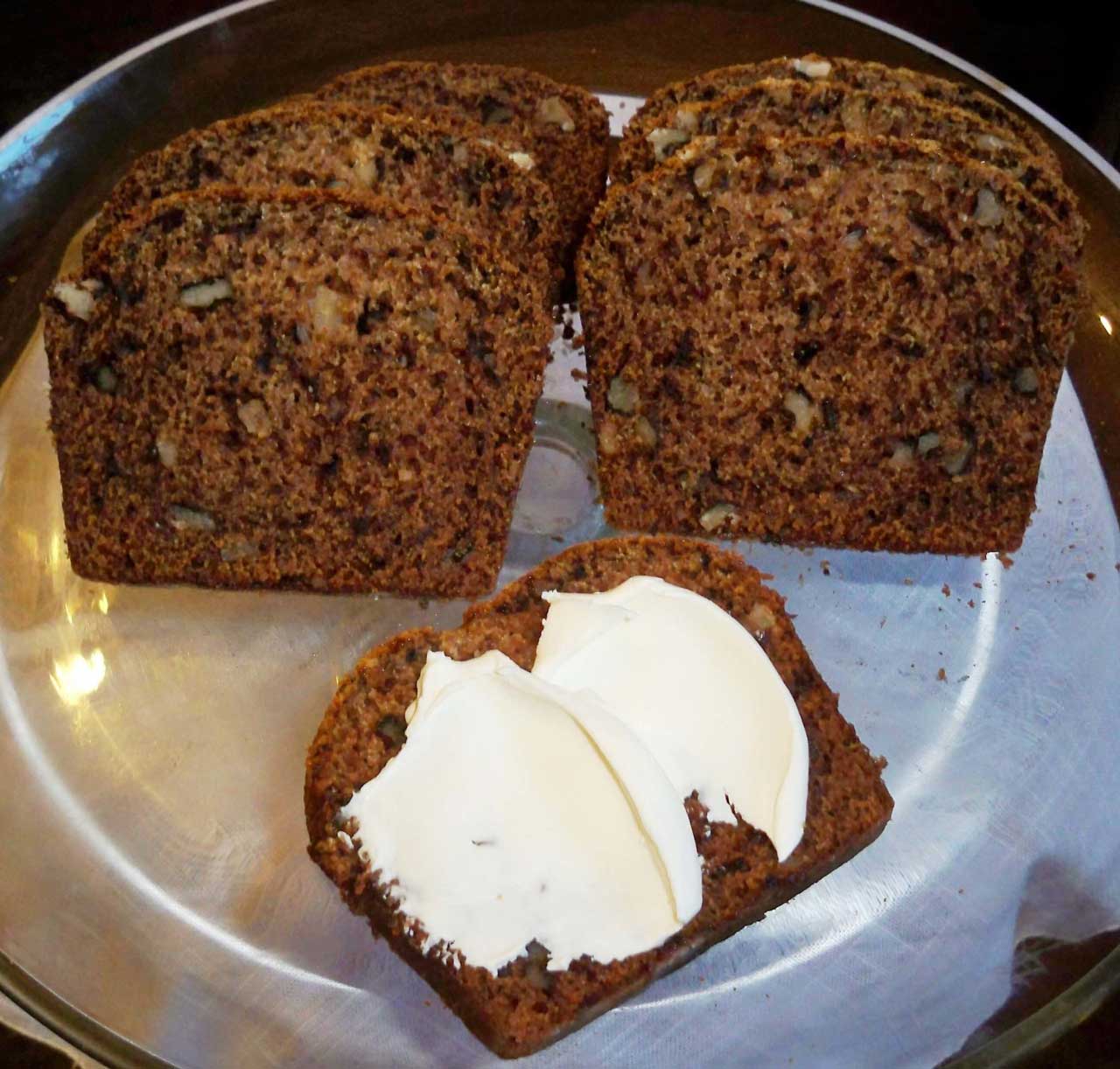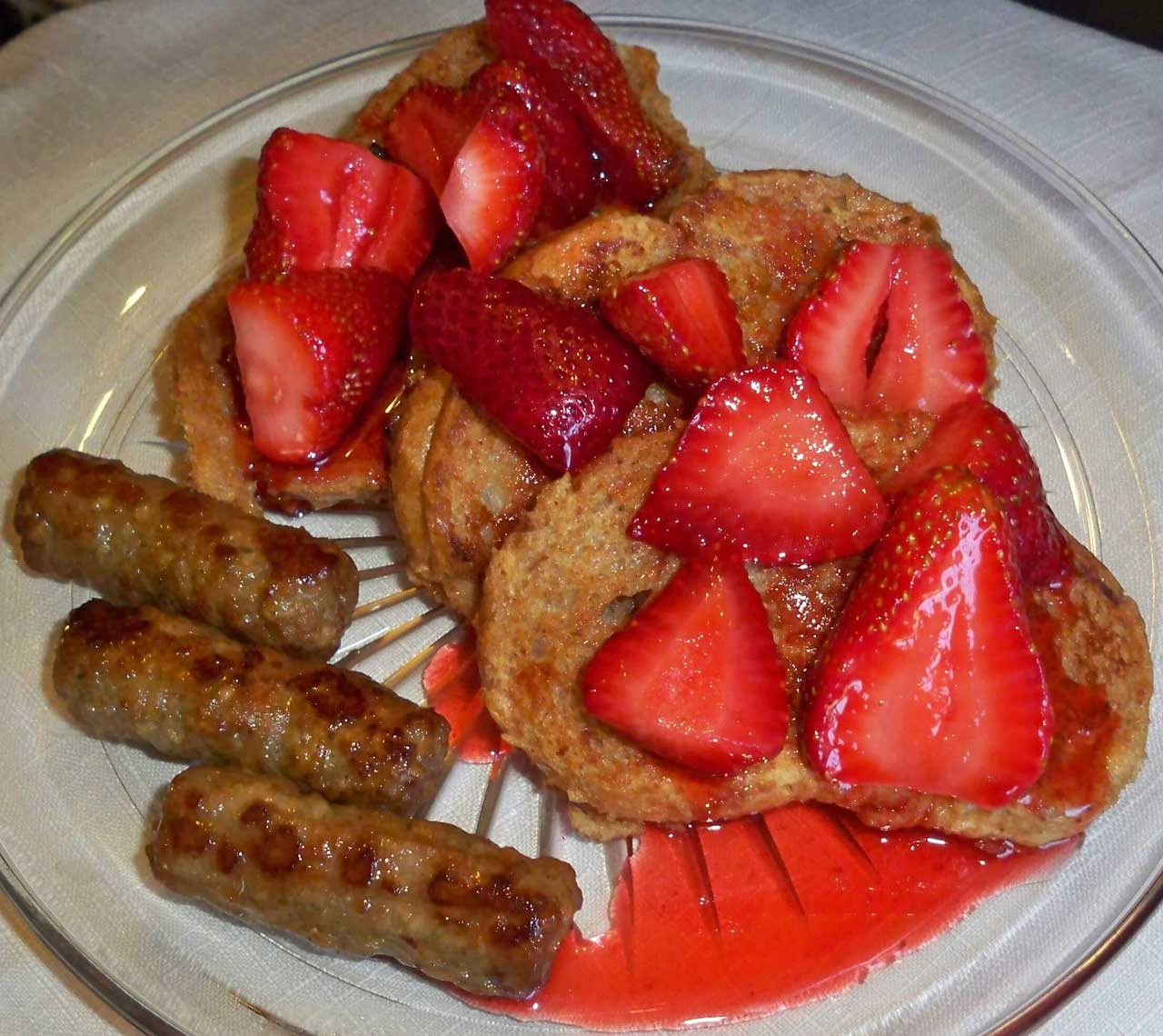 Please let us know if you have any special requests or diet restrictions. We'll do our best to accommodate.
We also serve soy or almond milk and non-dairy creamer. Gluten-free, lactose free and vegetarian selections are served with advance notice.